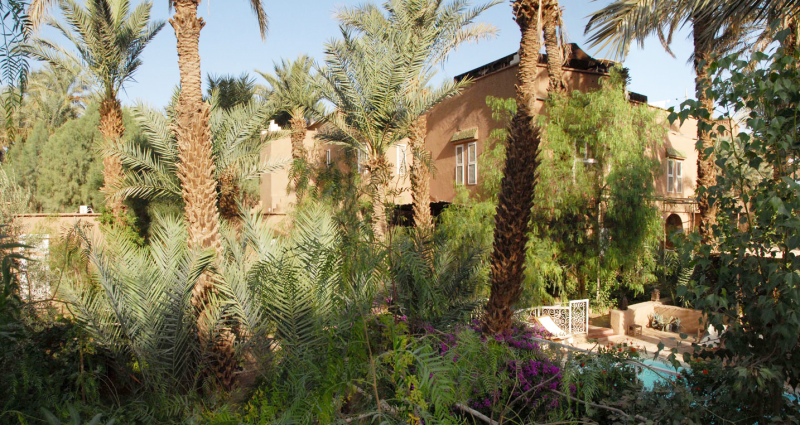 With family or friends
For Christmas or New Year's, to celebrate an event, a birthday, spend a magical holiday in intimate surroundings, Villa Zagora can become a private retreat for a week or a long weekend (Thursday to Sunday or Monday). Well heated in winter, air conditioned in summer, with a staff whose primary purpose is to welcome guests and make them love their region, the Riad offers a very good level of comfort, service and charm. The staff is there to help you organize your stay and make it more enjoyable: festive meals, Christmas or New Year's eve celebrations, treks , excursions by 4×4 , camping , picnics, dromedary rides in the palm grove , music by Berber musicians , draouis or Sahrawi .
For professional events
Looking for an exotic and emblematic place for a seminar, training course or colloquium, you can rent the Riad for a week or for a long week-end. The Riad will then be totally yours: the two suites, the four bedrooms and the Berber tent, the garden and the terraces, which can be organized into meeting places. The staff of the Riad is there to help you and answer all your requests, for example the choice of menus , organization of bivouacs and excursions on foot, by dromedary, or 4X4 .